Original Article: What Games Must Learn From Children's Books: A designer studies her favorite works of play and picture to explain what's missing from many modern video games by Anna Anthropy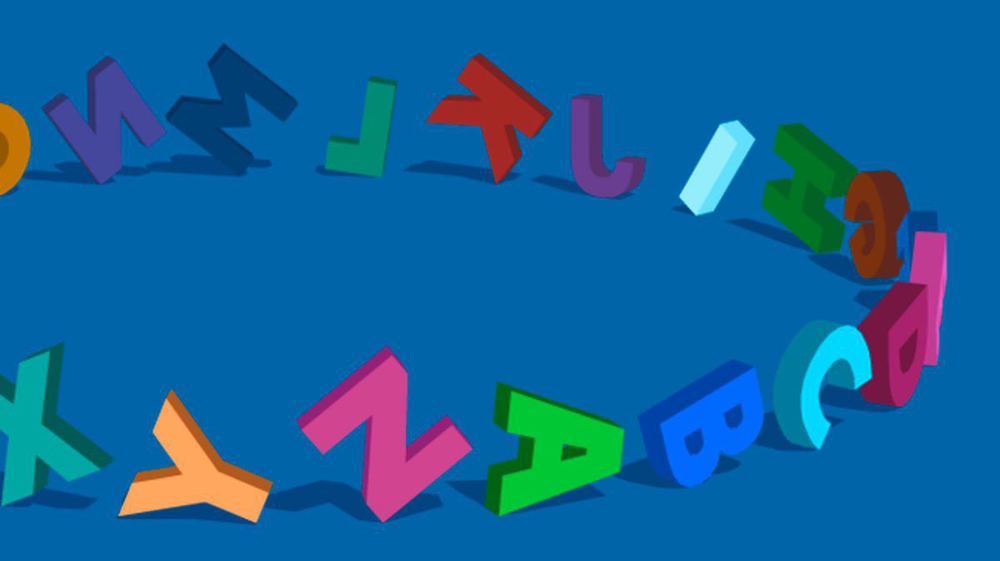 "It's this placement of the text accompanying each illustration that makes the book playful. Because you have to turn the page in order to read the caption, you can't help looking at each picture and trying to guess which letter-appropriate act of violence is being depicted. I showed the book to my partner and they started guessing without even being prompted."
Anna Anthropy opens her analysis well by identifying the subject, describing it on a surface level, and then highlighting particular details about the book The Z Was Zapped that are key to "inviting" play. By separating the explanatory descriptive text from each accompanying picture, the book gives readers a chance to observe, ponder, and guess at the correct verb to describe the scene on every other page. Unfortunately, Anna's concrete, detail-oriented, properly-scoped analysis based on her own personal experience is only applied to The Z Was Zapped in the few paragraphs of the article.
"That's really very typical of games these days— games are obsessed with control. A digital version of The Z Was Zapped wouldn't let you turn the page until you'd entered the correct word. When you got it wrong, it would blarrrt at you and make you do it over again. Maybe there'd be an "in-app purchase" that would let you see the total number of letters in the word."
Over-scoping is Anna's first issue. "Games these days"  is way too vague and broad. I don't know if Anna is referencing browser indie games like Draknek's collection, the wide variety of Nintendo games, Minecraft and the many games it inspired, or just the popular style of mobile app that game critics seem to universally dislike. If "games these days" actually means "the games that I've come across recently" then a few specific examples are needed.
The tone in the description of the theoretical digital version of The Z Was Zapped is negative: "obsessed", "blarrrt", and "make you do it over again." I don't yet have a decent idea of what Anna is upset about.
"What I like about The Z Was Zapped is that, as a humble picture book, it doesn't provide any explicit rules, nor does it make any effort to enforce a guessing game."
The core of Anna's critique is comparing a favorite children's books to tropes of game design. The quote above, however, fails to draw a useful comparison between game design and book design. These books are not games without rule enforcement, they are simply following the form of their medium–a medium which does not involve rule enforcement or game-like interactivity. At this point in the article, I'm looking for a statement about a similar element between games and books and how that element works in two different ways.
"The trick of The Z is Zapped, and most good children's books, is to invite play, not to try and enforce or legislate it.
Okay, but what do I mean when I use "play" as a noun?…In Play Matters, he makes statements like "Play is…an activity in tension between creation and destruction." … Above all else, play is transformative.
Here Anna has establisheds a key point. The rest of the article should define, outline, or frame what she means by "play" "invite" "enforce" and "legislate." She starts well by presenting definitions of play and capping it off with her own view of the concept. Unfortunately, Anna's version doesn't define "play"; rather she describes it as being "transformative." At this point I lost hope for a structured side-by-side comparison between games and children's books because the very core terms of Anna's argument are ill-defined. It's not that a quality argument is impossible without the structure of well- defined terms. It's that, in my experience, such a structure hones the mind before the writing process happens.
The media does not provide the play itself… This is the fundamental thing most game designers get wrong. …we're becoming obsessed with rules. Game designers have become pedant legislators, trying to make sure players are playing our games the right way. We've become obsessed with controlling play.
I believe Anna is trying to explain why she feels that games with many rules and complexities are restrictive to the experience of play. By saying the media "does not provide the play" she's trying to articulate the idea that the most important and valuable parts of a play experience are what the people bring including their quirks, questions, and life experiences. And if people are the key cog in the game-play machine, it doesn't do gaming and play justice to force players to learn too many rules.
Anna is addressing a few common realities about playing games; namely that increased complexity and rules generally put a greater stress on the player. Put simply, players have to learn more before they really "get" the game and apply their unique personality to the experience. The freedom players feel inside of a rule based system is correlated to their understanding of it.
Anna fails to illustrate the spectrum of obsessive-rule-legislation and pinpoint where she thinks play happens. She mentions that designers use rules to "make sure" players are playing games the "right way.," but there's also a right and wrong way to experience The Z Was Zapped. If you read the book backwards or decide to engage with it by ripping out pages without looking at them, I'm pretty sure your experience won't be meaningful in the same way as someone who reads front to back while engaging with its implicit guessing game. Looking at design through the lens of "right vs. wrong" isn't an effective approach because it fails to address the vast range of experience designed for a wide range of players.
The difficult part of comparing unlike things that aren't polar opposites is that the difference will generally be a matter of degree. It's not that Anna thinks games shouldn't have rules., Iit's that the rules shouldn't be so complex that the player cannot make creative or playful choices or engage with the game in some other mentally stimulating way. I think this is something we all can agree on.
Play, creativity, and understanding are tightly interwoven experiences. We play to explore, experiment, learn, and express. We create to express, explore, and mix up what we've learned. We understand based on our own experiences, often using experimentation, play, and creation to fill in gaps.
The tricky part is that everyone is different. Everyone has different learning styles and has a different comfort level at which they can engage with complex information. If you are untrained musically, a Piano fugue of three voices (listen here to Bach: WTC1 No. 21 in B flat major BWV 866) may quickly overwhelm you. This doesn't mean the composer is trying to force their more complex work on you regardless if you can "feel" the music or not. And this doesn't mean creators shouldn't make complex works or that they're overly obsessive and controlling. Rather, the complexity of art is an attempt to reflect the complexity of life and the uniqueness of individuals.
The beauty of complexity is that, for most works of art including most games and books and movies, we have the ability to learn over time and level up our ability to comprehend and enjoy complexity. For those who haven't leveled up yet or refuse to, engaging with works that are more complex than they can handle typically results a relatively meaningless, flat experiences that feel like just going through the motions or "lubrication." Anna wrongfully blames designers for "controlling play through rules" rather than acknowledging the fact that "overly-designed" games offer a unique kind of playfulness and self expression for some players.
The rest of the article is a series of disjointed comments.
"The formalist approach to design reveres the game as a kind of mathematical artifact, pure in form and precise in function: A neat matrix of abstract systems in which comfortingly quantifiable values bounce off one another in rational ways. Only in numbers are there truth, formalism tell us. All else lies."
A jab at formalism, and a misguided one at that. To paint formalism with such a broad brush in such a cold manner is unnecessary. Formalists aren't robots. They're people: People who have different values and see the world differently. Being a formalist doesn't necessarily mean  obsessing about function and rationalism while excluding everything else as "lies." It seems that Anna uses her limited capacity to engage meaningfully with complex rule-based systems as an excuse to draw a line in the sand.
As a marginalized person in a field where I am constantly reminded of my difference, …I can't think of anything more alienating to me than an e-sport in which depersonalized squares shunt balls at each other.
One thing that I like about competitive multiplayer video games is that they are worlds unto themselves; worlds that act like windows that allow players to see and interact with each other on a level that is impossible to experience otherwise. I like how a player's gameplay choices and actions speak volumes about themselves. It's neat how hundreds of players can all play the same character in a fighting game or shooter and yet they're entirely distinguishable by their actions. Playing games can often side-step our ability to judge based on race, sex, or body type.
"Games do not exist in a vacuum, as much as we might like to find beauty in the perfection of pure design. It has become clear to me that the lumpy, messy thing we try to smooth out in our iterative design is often our humanity."
Anna's use of the phrases "pure design" and "humanity" is vague and misleading. I assume "pure design" is what she thinks formalist are focused on: a world of rules, rationality, and math. This is a false dichotomy. As designers, humanity is in everything we do whether we decide to focus on individual mathematical relationships or isolate a specific kind of play that exists on an intensely personal level.
Though the Be Witching development examples Anna describes are interesting, they do not support the idea that less complex rules create better games and better play for all games. When analyzing game design I find it most beneficial to look at the type of game, consider the audience, and define the type of desired play experience. Without this context, I cannot understand Anna's example. Anna "over-designing" her own game because she was too focused on her own "cleverness" is less a lesson about game design and more a glimpse at how she interprets her own process of refining her game for her audience.
Like all designers, Anna designs and revises based on her own sensibilities. It's great that she can create the kind of play she values most. It's ironic and sad that she speaks so disparagingly and narrowmindedly about a type of design, experiences, and play that she can't personally relate to.